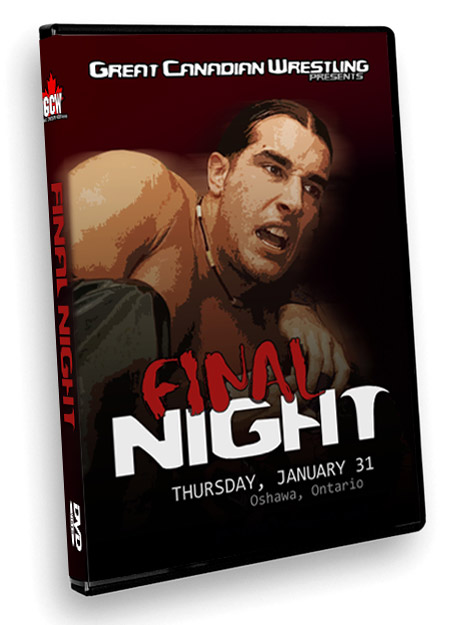 GCW

Final Night

Jan. 31 , 2008

Tiger Star and Sombra defeated Jeremy Prophet and Razz Monsour

Miss Danyah won the GCW W.I.L.D. (Wrestling's independent Ladies Division) title pinning Portia Perez

Brad (Freakin) Martin defeated "Surfin" Kelly Damon

Bam Bam Bruno Davis vs. Crazy Steve ended in a double disqualification after both hit the referee

For No. 1 Contendership to Extremo's GCW Ontario Independent title - Hornet defeated Sebastian Sauve and Josh Alexander in a 3 way

Cody Dreaner and Ontario Top Team (Otis Idol and Andrew Davis) defeated CGW Interin Canadian champion Phil Atlas and GCW Tag team champions The Flatliners (Asylum and Matt Burns). Idol pinned Atlas.

Back to Store